Thanks to Ted

SNL Cast Wants Robert Pattinson
Today 11:07 PM PDT by
Ted Casablanca and Taryn Rider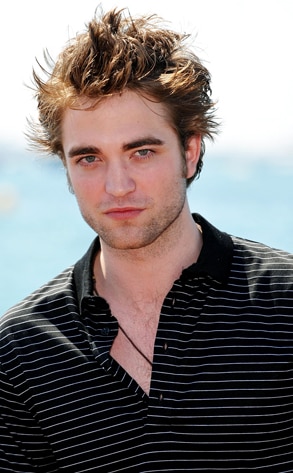 Robert Pattinson Francois Durand/Getty Images
The Funny Three—that would be Seth Meyers, Andy Samberg and Kristen Wiig—all want a piece of Robert Pattinson. But really, who doesn't?
On the red carpet for the Primetime Emmy Awards, we fiercely kicked off our campaign to get Rob a hosting spot on Saturday Night Live.
He could be next year's Justin Timberlake, you follow? Well, according to the SNL crew, they want R.Pattz, too:
We know you're kicking off the season with Megan Fox, but how about getting Twilight hottie Robert Pattinson on to host?
Seth Meyers: We would love to get Robert Pattinson. How dare you tell me he's the hot guy from Twilight, like I don't already know!
Seth Meyers, closet Twilight, or maybe just Rob Pattinson fan. We love it! So the powers that be at SNL would be into Rob hosting?
S.M.: Yes, absolutely.
Think of all the ridiculous skits you could do with him. The possibilities are endless! That hair...
S.M.: We're actually hoping if [Rob's] not available, at least his hair will come by and host.
If you all didn't already heart the adorable Seth Meyers, bet you Twi lovers do now! Kristen Wiig is totally into the idea too.
We're campaigning for Rob to host SNL this season. Will it happen?
Kristen Wiig: Oh! I don't know. I don't know about that yet!
Would you give him the A-OK?
K.W.: Oh yeah, he'd be great!
for more of the article click
here